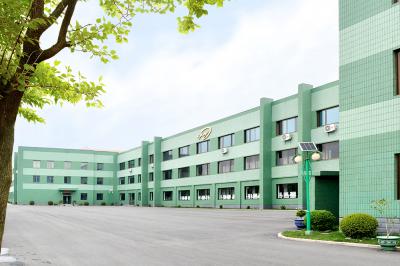 Enterprise Name : Narae Ceramic Factory
Naraeceramic goods are enjoying the growing popularity among users for their vivid, beautiful and refined colours and tranquilizing shapes.
The Narae Ceramic Factory was set up some ten years ago, but it has fully furnished itself with production lines and established an integrated manufacturing system.
It is mainly based on locally available raw and other materials, including Kangnyong white earth, feldspar, agalmatolite, calcite, silica, talcum, zinc white and carboxymethyl cellulose, so its production is on a normal footing and its products are high in quality.
It produces toilet bowls, washbasins and other ten-odd kinds of sanitaryware, more than 30 kinds of flowerpots in different sizes and shapes such as stand-up flowerpots in corrugated and embossed patterns, as well as other articles including pots and vases. Narae flowerpots, green products, are high in the degree of whiteness and beautiful enough to blend in with indoor and outdoor environment, and give no harmful effect on human health.
They are very popular at home and abroad for their excellence in formative and artistic representation and elegant colours.